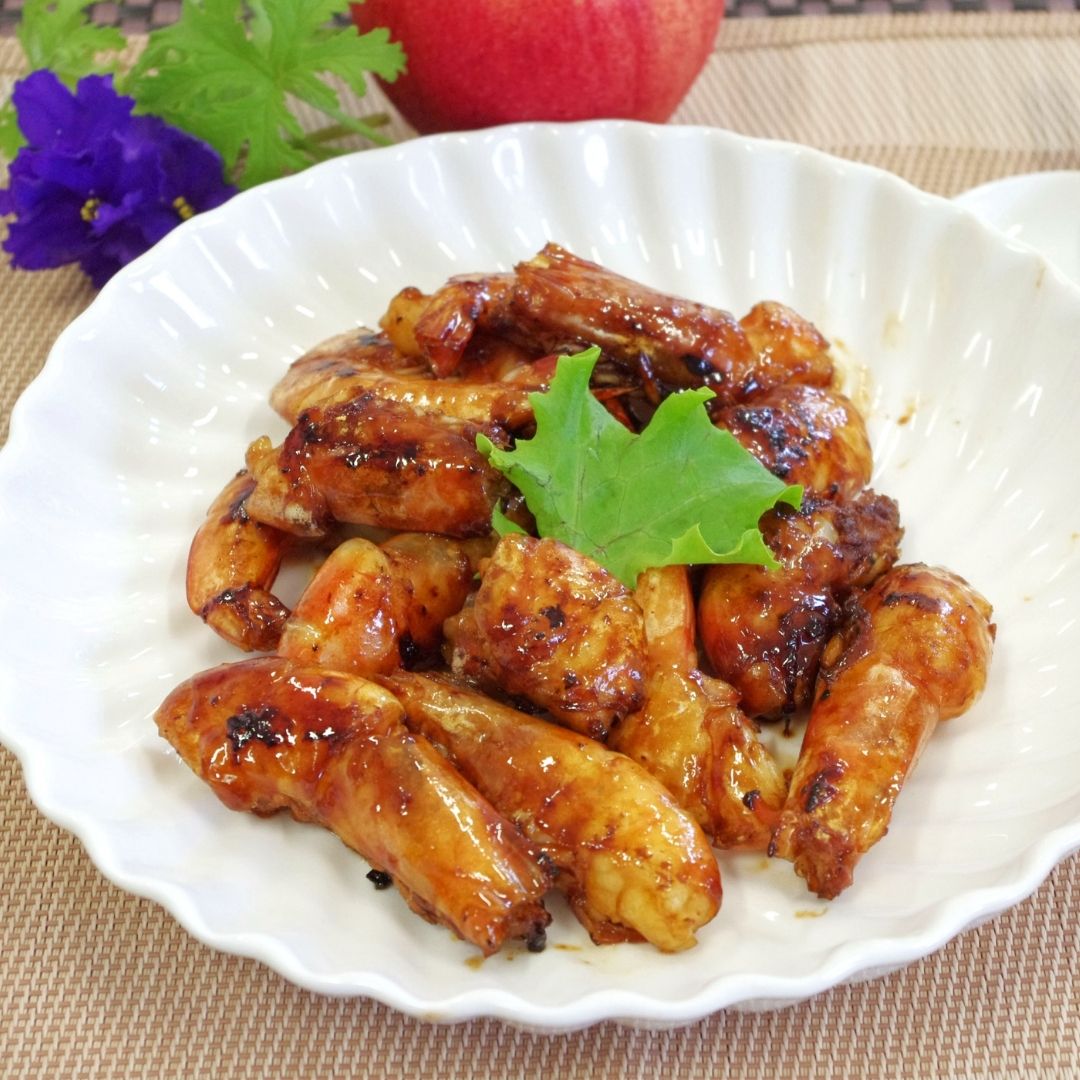 Fried Prawn with Pat Chun Soy Sauce Supreme (Serves 2 - 3)
Ingredient:
10 medium-sized Prawn
Marinade:
2 tsp Pat Chun Soy Sauce Supreme
½ tbsp Pat Chun Gourmet Dark Soy Sauce
2 tsp Corn Starch
Sauce:
3 tsp Pat Chun Soy Sauce Supreme
2 tsp Pat Chun Kecap Manis (Sweet Soy Sauce)
Preparation:
1. Remove legs and intestine of prawns. Clean, butterfly cut, pat dry and add marinade.
2. Blanch marinated prawns in boiling water until they turn pink. Pat dry and set aside.
3. Heat oil in frying pan under low heat, add prawns and fry until golden. Add Sauce, mix well and serve.