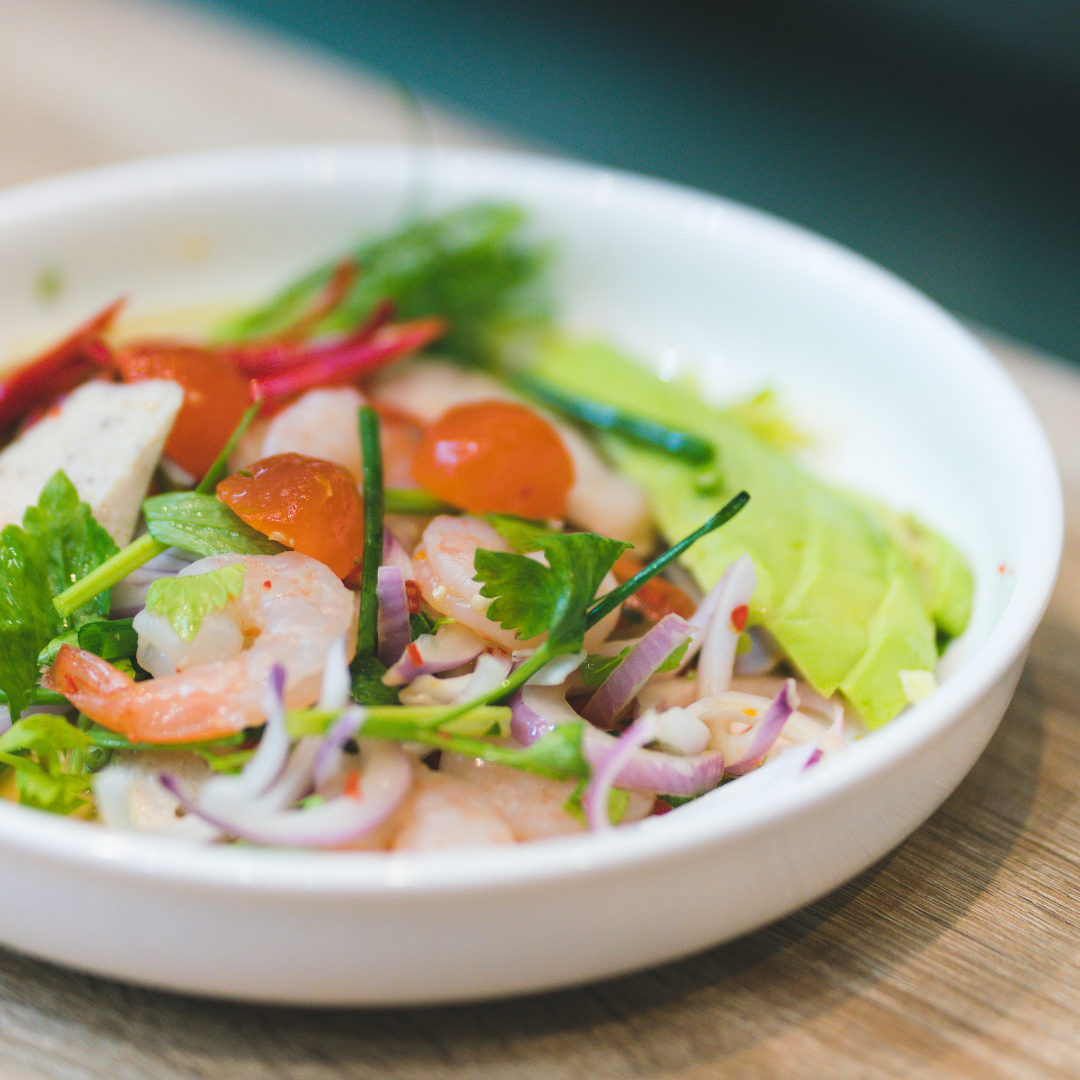 Lobster Oil Prawns and Vegetable Salad (Serves 2)
Ingredients:
1/2 Papaya
1 Avocado
Cherry Tomato 10 pcs
10 Prawns
1/2 onion
Celery leaves 5g
Seasoning:
Pat Chun Apple Cider Vinegar
Pat Chun Lobster Oil 40ml
½ tsp salt
½ tsp black pepper
Preparation:
1. Cut papaya and avocado into pieces, shred onion and celery leaves, cut cherry tomato in half.
2. Marinate prawns with salt and black pepper. Simmer in hot water and drain when cooked.
3. Put cooked prawns, papaya, avocado, onion and celery leaves in a large bowl. Add lobster oil and Apple Cider Vinegar, mix well and serve.