Preserved Meat Claypot Rice (Lap Mei Fan) (Serves : 2-3 persons)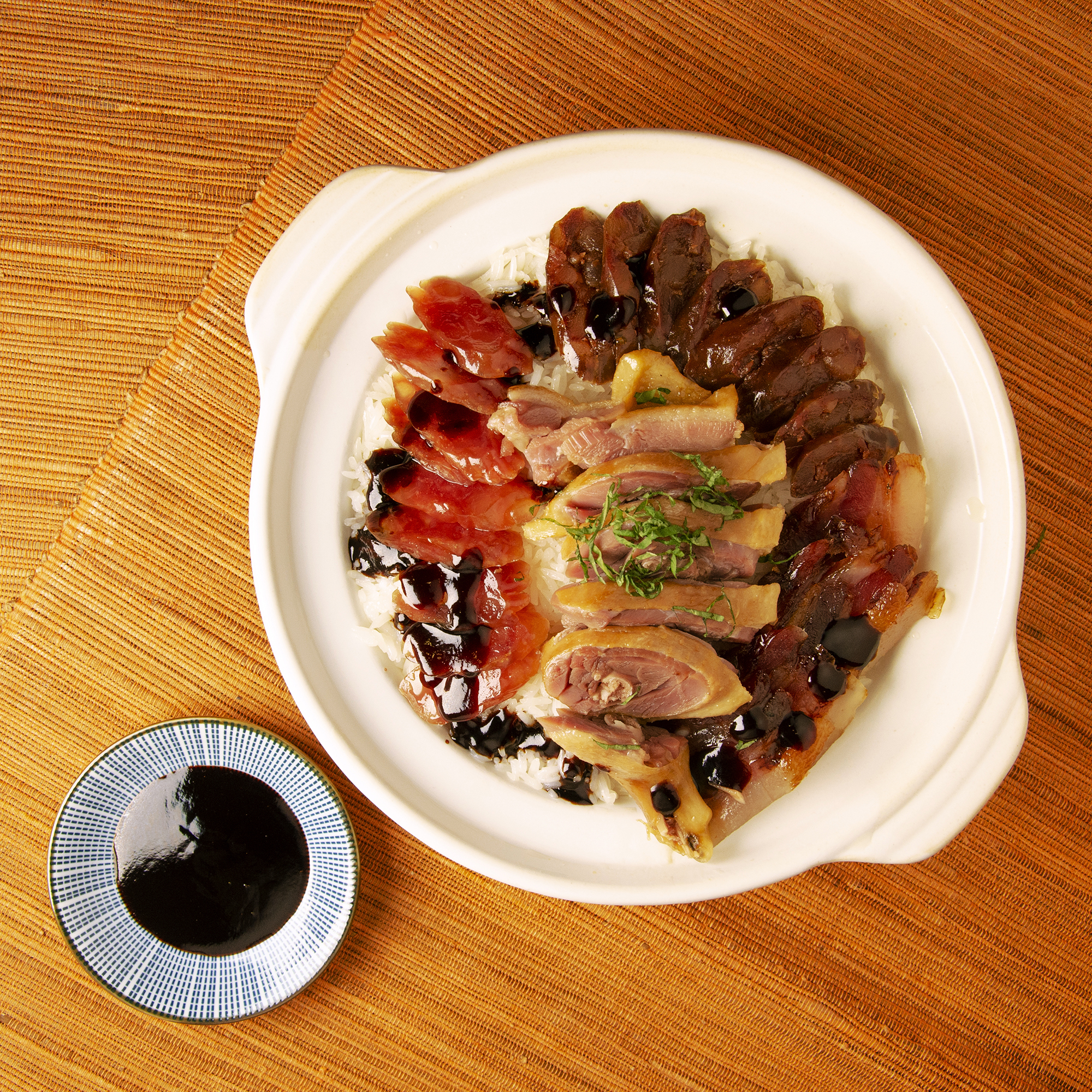 Ingredients:
Pat Chun Premium Foie Gras Sausage 1 stick
Pat Chun Supreme Fresh Lean Meat Sausage 1 stick
Pat Chun Cured Duck Leg 1/2 piece
Pat Chun Cured Bacon 1/6 piece
Sauce:
30ml Pat Chun CLAYPOT RICE SOY SAUCE
Preparation:
1. Wash rice and put it in a clay pot. Soak in water for about 10 minutes.
2. Boil sausages, cured duck legs and cured bacon in boiling water for about 2 minutes to remove oil. Boil the cured duck legs for 5 more minutes to reduce the saltiness. Drain, cut into small pieces and set aside.
3. Bring the rice in claypot to a boil over medium-high heat. Stir occasionally to prevent the rice from sticking to the bottom of the pot. After boiling, turn to medium-low heat and cook for about 10 minutes until rice is ready. When the water is about to dry, add ingredients and cook for another 10 to 15 minutes over low heat.
4. Add Pat Chun claypot rice with soy sauce and serve.